This past week a group of 19 container lines stated that ocean export customers will not be held legally liable for any inaccuracies regarding the container tare weights in a VGM. Under the SOLAS laws, in effec
t July 1
st, shippers must report a Verified Gross Mass of the total weight of a container, including cargo, packaging, bracing and the weight of the container itself.
Shippers are concerned because there are only two known ways to accurately produce a VGM. Either the shipper can weigh the cargo, packaging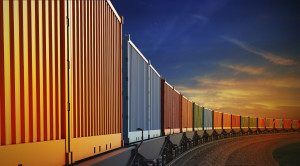 and materials and add to the tare of the container, or the entire box as a whole can be weighed and reported. Weighing the entire container is just not feasible for smaller shippers who can't load such an enormous box on a scale at their loading facility. Therefore, having a verifiable tare weight and a party responsible for that weight being accurate is a burden shippers are not excited to carry.
As the U.S. Coast Guard announced in April that more than one method was acceptable to use for completing a VGM, the guide that shippers can be responsible for contents while the container tare can be verified by the carrier as the shipper should not assume liability for equipment that they don't own, control, or manage.
Jeff Lawrence, OCEMA's executive director, said the Coast Guard stressed that complying with the rule was a business process and noted that the agency didn't endorse any approach of submitting the declaration. "We will continue to work with ports and terminals to find solutions to make the VGM process more efficient and streamlined," he said.