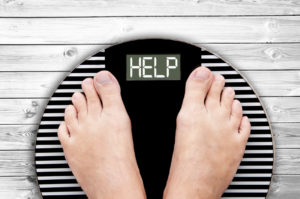 Hanjin has filed for Chapter 15 bankruptcy protection in US courts this week after creditors pulled back any funding at the beginning of the month. Chapter 15 gives a foreign company the benefits of U.S. bankruptcy law, including protections that prevent creditors from seizing assets. Unfortunately, Ch. 15 only applies to ships and cargo in US ports and doesn't account for the other ships carrying goods to international ports.
As of today, over eighty Hanjin container ships are in turmoil — either en route or anchored near destinations but unable to offload any cargo because terminal operators worry Hanjin won't be able to pay port fees. Because of this, $14 billion worth of goods are languishing in a maritime limbo. Eight Hanjin ships have been seized as of September 9th and four vessels parked off Long Beach, California, are being prohibited from entering or leaving. One vessel was seized by U.S. marshals after a fuel supplier filed suit against the Hanjin. A Hanjin lawyer said in a U.S. Federal Court that the they have both funding and legal permission needed to unburden only four vessels bound for U.S. ports. Hanjin also has asked a South Korean court for approval to use an additional $3.5 million to have unladen goods delivered instead of remaining stuck at U.S. ports, a procedure that could begin as early as Wednesday. The Seoul Central District Court granted Hanjin until November 25 to create a reorganization arrangement that will determine whether it can continue operating. However, this is seen by analysts as granting the company more time for liquidation, considering that the government has mentioned that it sees no future for Hanjin by asking their rival Hyundai Merchant to take on any remaining healthy assets.
The collapse removes approximately 20,000 to 25,000 containers per week of capacity from the global supply. Considering that the catalyst to this was the oversupply of space created by increased vessel size which caused the price of space to drop, Hanjin may not be the only carrier to face reorganization. However the removal of their capacity from pricing has set a spike in rates to careen through the logistics market. Further exacerbating the problems is the beginning of the holiday shipping season, where stores begin importing goods to stock for the Christmas rush. As cargo sits in limbo, and prices start to rise, there can be a disparate issue in what goods will be imported in time and how the remainder of stock will arrive in the US for Christmas. Nelson International is watching this closely and will update as more information becomes ready.