In a combined effort to encourage cooperation, communication, and efficiency in regards to operations, safety and customer service, Georgia Ports Authority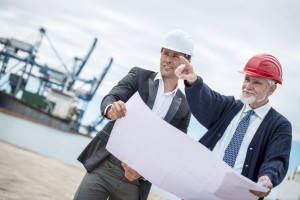 and the Virginia Port Authority filed a request with the Federal Maritime Commission to create the East Coast Gateway Terminal Agreement on Friday, February 24th. The agreement is expected to enable the ports as a whole to create workable solutions together which mutually benefit the states and alliance as a whole.
While Georgia and Virginia aren't the first terminals to begin sharing information (In December 2016, APM Terminals, DP World, Hutchinson Port Holdings, PSA International, Shanghai International Port (Group) Co., and the Port of Rotterdam Authority filed the "Global Ports Group Agreement" with the Federal Maritime Commission to promote the efficiency and effectiveness of the container port industry), the processes and outcomes are still in their infancy. The hope is that by combining the mutual interest of the ports and promotion greater options to shippers and carriers, all locations will find increased market share, especially against the bigger ports of New York/New Jersey. Combined capital will enhance infrastructure and training as member ports share tools and information between them. The union will combine the collective benefits and offer new options for solving complex issues that today's ports are facing.
We at Nelson International are excited for the myriad opportunities that are coming available and will be here to discuss any concerns or ideas that may come from this announcement.