The International Longshore and Warehouse Union announced August 4th, that members voted 67% in favor of extending their contract by three years to July 1, 2022. Both port management and workers expect the agreement to boost traffic and return lost market share to the West Coast. This news has inspired speculation on the International Longshoremen's Association and the East Coast management organization, United States Maritime Alliance, as they enter talks about an extension of their own contract, which expires on Sept. 30, 2018.
Since 2005 ports on the West Coast ports have lost 12% market share, from 79% to 67 %, for US imports from Asia due to the proliferation of distribution centers and warehousing near East and Gulf Coast. Also pertinent, the labor disruption of 2014 that saw West Coast ports crippled as cargo was diverted to the East Coast and Gulf ports to avoid the work stoppage. With the Panama Canal expansion completed, new dredging and harbor infrastructure in the East and Gulf ports allowed them to accept new Post-Panamax megaships that recently had only found the West Coast acceptable.
The expansion of the Port of Norfolk has been a local boon to the State of Virginia as the infrastructure repairs and deep water harbor allow us to welcome Post -Panamax ships and emboden our position as a natural export hub. By utilizing our expanding rail and inland port structure, we're able to continue growing as the negotiations move alone on both coasts.
The agreement was reached by avoiding discussions about automation and jurisdiction, topics that can cause deep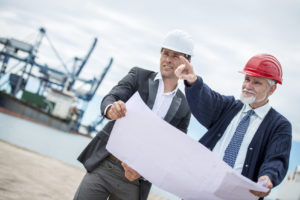 disagreements and tense negotiations. By focusing on benefits, wages and pensions, the parties were able to come to a mutual agreement on basic issues while ensuring work would remain consistent. As the market reacts adversely to delays and rerouting that happens when negotiations break down, the agreement comes is a welcome site.
We at Nelson International watch these discussions closely to ensure your cargo is always booked and scheduled for the fasted available routing. When and if there were more delays arising, we're prepared with alternate options for our clients to minimize the impact that this has on your business. We look forward to talking more about this issue as the East Coast ports begin negotiations and will continue to follow any news that affects our industry here in our blog.