In an eventful week, the Port of Norfolk has seized $85,000 in stolen auto parts bound for Jordan and $150,000 in counterfeit Disney and Nickelodeon Apparel headed to California from Egypt.
Because of a random export check, CBP officers found half-cut vehicles and an assortment of auto parts in an export shipping container from Chicago that was bound for Jordan. CBP  found that the parts were reported stolen in Illinois and Indiana, and with the assistance of the National Insurance Crime Bureau, the 11 partial vehicles were confirmed stolen and seized by CBP officers to be turned over the the Virginia State Police. "Transnational criminal organizations operate a variety of illegal business practices, including the exportation of stolen or fraudulently purchased vehicles and automotive parts, to fuel their nefarious enterprises," said Mark J. Laria, area port director.
Shortly after busting the chop shop, CBP found counterfeit Disney and Nickelodeon clothing thanks to commodity inconsistencies as the containers were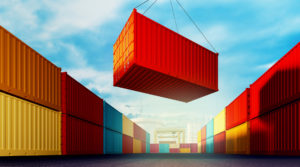 marked as house hold goods, destined for California from Egypt.
Counterfeiters and illegal goods trafficking has been in the news lately as footwear manufacturer Birkenstock vowed to stop selling their goods on Amazon.com due to the proliferation and overwhelming knock-offs on the shopping site. Brands who are increasingly turning to eCommerce platforms like Amazon and Alibaba because it is a more direct pipeline to consumers than attempting to use a retailer are finding themselves the victim of knockoffs or other shady practices wherein these large platforms are either unaware, or complicit, in undermining and contributing to these brands being unfairly copied.
CBP targets and seizes imports of counterfeit and pirated goods. According to the CBP, on a typical day during 2015, they seized $3.7 million worth of products that violate intellectual property rights laws at the nation's 328 ports of entry.